Gran Hotel Verdi ⭐⭐⭐⭐
With a population of approximately 200.000, Sabadell is about 20km north-west of Barcelona. Home of the 4th biggest banking group of Spain, Sabadell is also known as the main manufacturer of wool products in Spain. Gran Hotel Verdi has been completely renovated in 2008. It has 195 rooms and allows for accommodation in single, double or triple rooms. It is located in walking distance to the swim facility.
Training Facilities 🏋️‍♂️🏉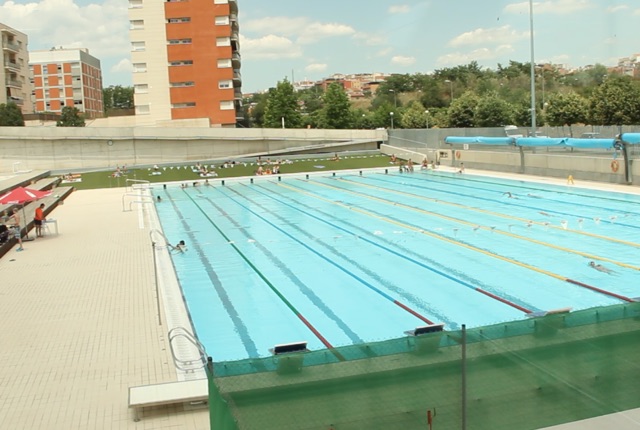 The pool can be found within 5 minutes bike ride from the hotel. We have a bike station at the pool such as the hotel to store the bikes safely and to make the use as easy as possible. The club offers multiple pools: one 50 meter heated outdoor pools with 10 lanes, which are opened throughout the year, one 50 meter indoor pool with 10 lanes and one 33 x 25 meters indoor pool. Teams realizing a training camp have an own locker room for the material during the stay with exclusive access. Furthermore the teams can use the relaxing pool, 2 big gyms and different areas to work out without weight.
"The swim facility is one of a kind and perfectly suited to swimmers of all level due to the two 50m pools (indoor and outdoor) and the several spacious gyms. Sabadell is just 20km away from Barcelona, so teams can make the most of their day off and visit the breath-taking metropole."
---
We organize your Swimming training in Sabadell
---