Running Training Camps
Sol Sports is partnering with Sun Tri Sports, experts in triathlon and its individual sports to organise tailored running training camps in Spain.
We offer two types of packages for running camps. The first option is to bring your own coach who organises the training sessions while we take care of all logistics around the camp. The second option is to come in a group and join the training sessions run by our certified and professional running coaches.
Our coaches have extensive sports backgrounds and education and offer you a challenging and fun training program in wonderful landscapes. We have a strong focus on improving running technique, strength and injury prevention. Our training programs are adapted to your groups level and upcoming race goals.
Our promise to you is that each and every training session will be effective and provide an unforgettable experience!
We have chosen several camp locations that, additionally to the amazing training environment, also ensure that accompanying family members can enjoy wonderful holidays while the athletes are sweating.
Packages Include:
Airport shuttle
Accommodation with full or half board
On-site camp coordinator
Support van
Training camp running jersey
Laundry service
Water and fruits during training
Service by our staff members
Optional Services:
Extended stays and room upgrades
Certified coaches & training program
Injury prevention clinic
Nutrition clinic
Massage
Culinary excursions
Child care
Spanish language course
Contact us for More Information, Quotations and other Running Camp Locations
We also offer Trail Running specific packages!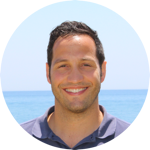 Marc Majerczik
m.majerczik@sol-sports.net
+34 607 92 44 46
Languages spoken:
German, English, Spanish