Oliva Nova Beach & Golf Hotel ****
Situated between Valencia and Alicante at the so-called Costa de Alzahar, Oliva Nova unites mountains, sunshine and beach to an idyllic scenery. From the 4 star hotel, clients have direct access to sandy beaches and all 242 rooms are spacious suites with sea view or overlooking the golf course which is also part of the hotel. Besides the superb football pitches there are tennis and padel courts, a spa and a fitness area.
Training Facilities
The sports complex of the hotel meets the highest standards for football clubs:
Two perfectly maintained natural grass football pitches
High performance gym alongside the pitches
Changing rooms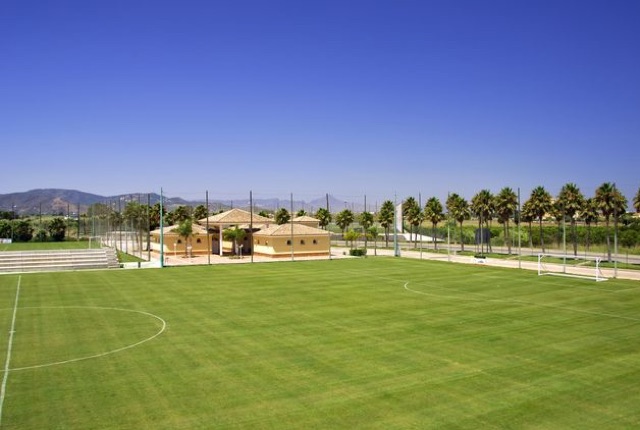 Included in package:
Free upgrade for coach and manager
Massage, storage and conference rooms
Private and personlised dining area
Training materials
Internet/Wifi
Use of gym and spa
Optional:
Laundry service
Team building activities
Training material kit
"The resort has a long history of hosting teams from the very top level as the hotel is particularly suited for the need of footballers and the pitches are of the highest quality."
Practical Information
Oliva Nova can be reached via both Alicante Airport (71km) and Valencia Airport (85 km).
Expect quietness and luxury
Great environment for running and cycling
Beautiful beaches
Golf courses around the hotel