La Manga Club Resort *****
This resort stretches over several kilometers including a Sports village with 111 apartments. Highlights include the 2000m2 spa and fitness area which is of the highest quality. La Manga Club is a recreation resort in the region of Murcia south of Cartagena. Teams will either stay in the The Principe Felipe 5* Hotel, which is one of the best hotels in the region of Murcia, or in the four star Las Lomas Village Apartments.  
Training Facilities
The Football Centre comprises eight natural grass FIFA international standard pitches, including a match pitch with a stand accommodating 800 spectators. There is also a 5-a-side pitch, changing rooms, a press room, a High Performance Sport Centre  and a fitness Centre.
8 natural grass football pitches
Changing rooms
Other facilities such as press room, gym, etc.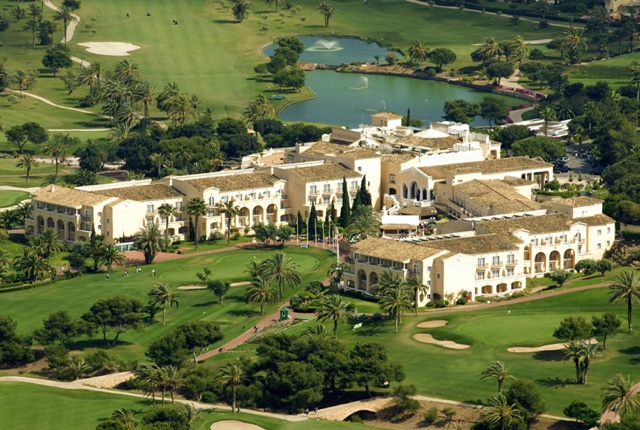 Included in package:
Free upgrade for coach and manager
Use of massage room, storage room & conference room
Laundry service
Internet/Wifi
Use of gym and indoor pool
Training material 
"La Manga Club Resort is internationally renowned as a top venue for warm weather training due to the tailor-made facilities for professional football teams."
Practical Information
Alicante Airport operates with many low-cost airlines so its easily accesible from many European regions. Also Murcia Airport is an option as it is closer to the resort.
Nearest  airport is Murcia Airport (40 km).
Eight natural grass football pitches.
Luxurious resort with many sports facilities.