Hotel Blue Bay Banus ****
The facilities at the BlueBay Banús are spread over 28,000 square metres and contain 3 swimming pools, 3 bars and restaurants, a beach club, ping pong tables and a chapel.
There are 315 rooms split into buildings no more than 2 storeys high. All rooms come with a private bathroom, air conditioning, a telephone and a hair dryer. Superior rooms, family rooms and suites are also available.
Training Facilities
The football facility Atalaya features the following:
One 11 aside natural grass football pitch
One 7 aside natural grass football pitch
Separated area for warm up training and physical excersises
Changing rooms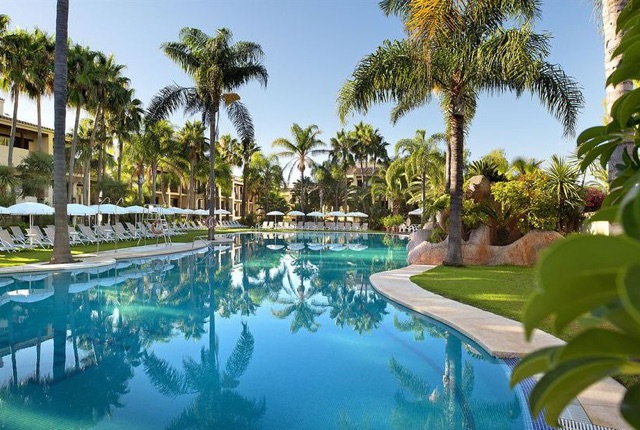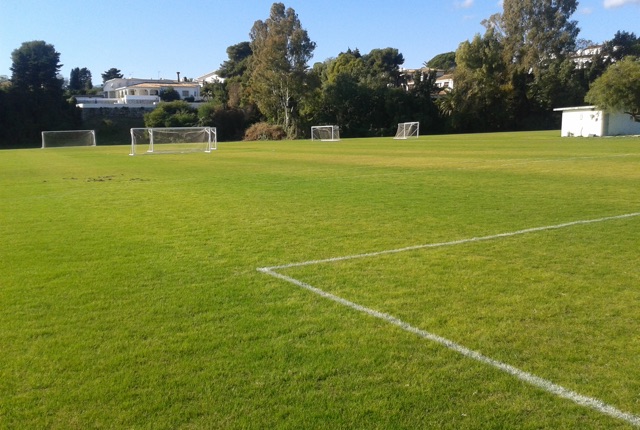 Included in package:
Free upgrade for coach and manager
Use of massage room, storage room
Use of conference room
Internet/Wifi
Optional:
Training material kit
Team building activities
Laundry service
"This high quality football package in the heart of Puerto Banus is particularly interesting for teams that want to enjoy the day- and nightlife of Marbella offside the football pitch. "
Practical Information
Málaga Airport is the 4th largest airport in Spain and is served by many low-cost airlines. This makes traveling to Marbella within reach of many teams and athletes.
Nearest airport is Málaga Airport (65 km).
Perfectly located hotel and a wide range of activities at hand.
Hire of self driven mini vans included in the price.