Aparthotel Rosa del Mar ****
The hotel was completely refurbished in 2013. All 183 rooms offer a nice sun terrace and at least 27 squaremetres of space. This Aparthotel is located in a quiet area between Palmanova and Magalluf just a few meters away from the beach. It also features a nice Spa area,  restaurant with show-cooking, indoor and outdoor swimming-pool, leisure and entertainment services for a fun and relaxing stay. Apart from the athletics stadium there are many more sports facilities in the area.
Training Facilities
• 400m running track with 8 lanes (Mondo 2009)
• High jump, long jump, pole vault
• All throwing events
• Hurdles
• Gym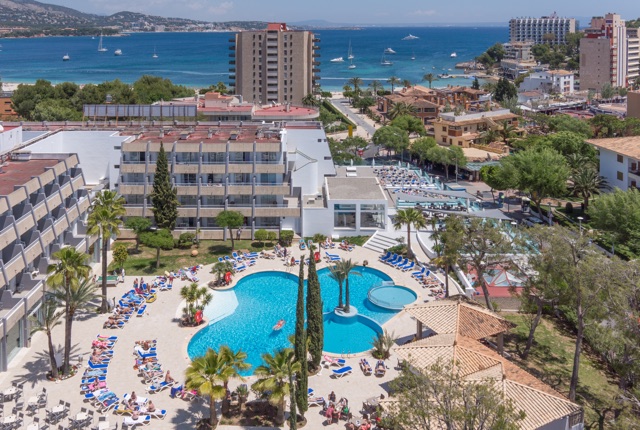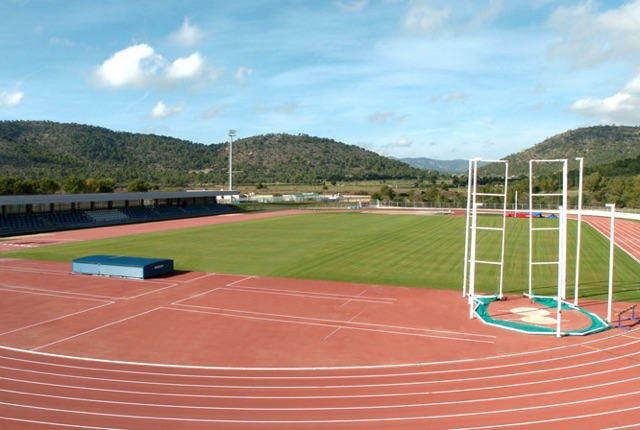 Included in package:
Use of massage room
Use of conference room
Internet
Spa and Gym
Optional:
Laundry service
Team building activities
"Our partner hotel and athletics stadium has been host to many top athletes from all over Europe in recent years. Athletes love Mallorca!"
Practical Information
Palma de Mallorca Airport is the 3rd largest airport in Spain and is served by many airlines from all over Europe. 
Nearest airport is Palma de Mallorca Airport (26 km).
Hotel situated in a quiet but central area of the town, very close to the beach.
Many possible leisure activities in the area.