Arunda Sports Residence
The new Arunda Sports Residence is designed specifically with athletes' necessities and priorities in mind. It can accommodate up to 240 people and features a physiotherapy room, restaurant, meeting rooms and common areas for relaxing and use of multimedia. The accommodation offers triple and quad rooms with bathrooms located outside the rooms and singe and twin rooms with bathrooms inside. The residence is particularly suited for youth teams. Its location is conveniently situated between the sport facilities, beach and Málaga centre. Included in your stay are rental bikes that will take you to the sports complex within 10 minutes.
Training Facilities
This highly modern swimming complex was inaugurated in 2008 by the European Water Polo Championships and the facility is considered as the leading one in Europe. The centre features two indoor pools: an Olympic pool and a 25m pool. The Olympic outdoor pool is heated (from 1st October 2018) and one of only two heated outdoor 50m pools in Andalucia. The training complex also features a large gym with the latest strength and cardio equipment which can be used free of charge. Several rooms for exercises and stretching and enough outdoor space for dry land training are also available.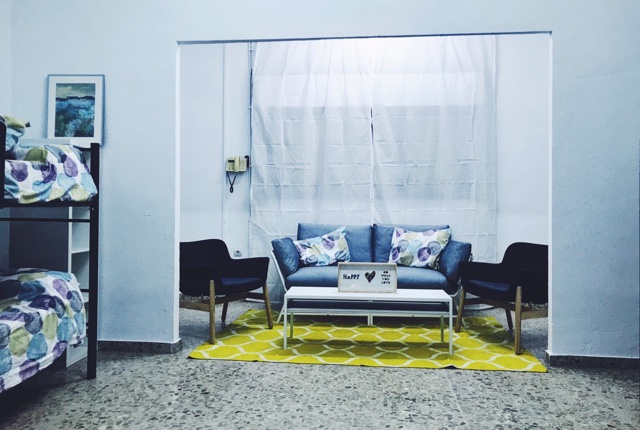 Included in package:
Access to conference room
Internet/Wifi
Multimedia/cinema room
Optional:
Laundry Service
Team building activities
"Due to its architecture and set-up, this centre is one of a kind and among the most modern complexes in Spain, if not in Europe. The new, heated 50m outdoor pool and training facilities are everything what a professional swimmer could ask for."
Practical Information
Málaga Airport is the 4th largest airport in Spain and is served by many low-cost airlines. Malaga and the Costa del Sol have the most pleasant climate in continental Europe.
Nearest airport is Málaga Airport (10 km)
High performance training facilities
Very close to the city center of Malaga