Hotel Albir Gardens ***
The Albir Gardens Resort consists of 12 buildings with a large swimming pool in the middle of the resort. All rooms are apartments with a sleeping room, a living room and a kitchen unit. There is also an indoor pool and a well equipped gym. The hotel is very experienced with football teams. 
The town is a 45 minute drive away from Alicante Airport while the hotel lies in the heart of Alfaz and is around 1,4 km from the beach.  There are also plenty of restaurants, bars and supermarkets in the area.
Training Facilities
Various natural grass football pitches, two private ones from the hotel and two public pitches. Training sessions always include transport between hotel and training facilities. Hotel and town hall employ their own gardeners to maintain the football pitches in a good state throughout the year. 
Four natural grass football pitches and one artificial grass pitch
One 7 aside pitch
Changing rooms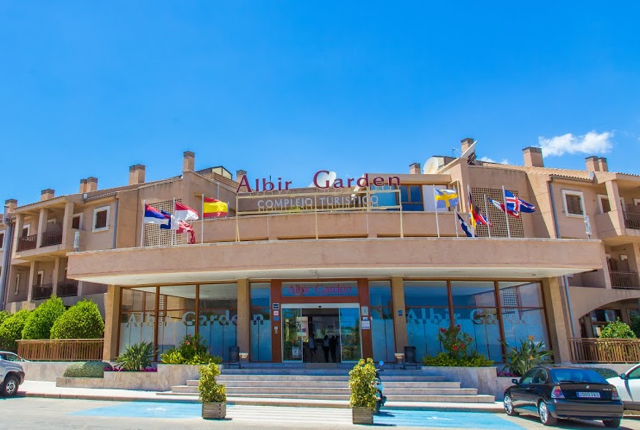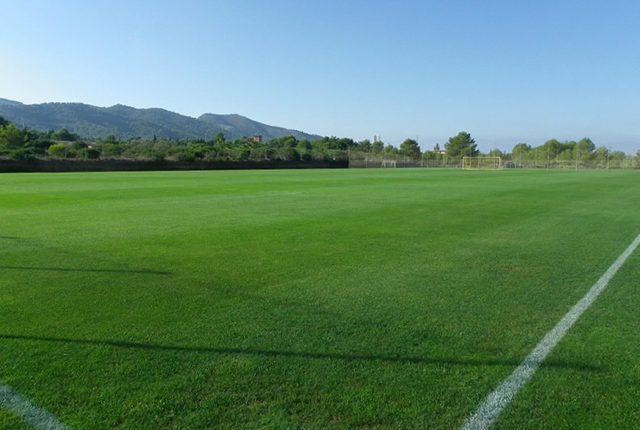 Included in package:
Free upgrade for coach and manager
Use of massage room, storage room & conference room
Laundry service
Internet/Wifi
Use of gym and indoor pool
Optional:
Training material kit
Team building activities
Use of (foot)volleyball pitches
"Given the wide range of leisure activities and its proximity to the town of Benidorm this package is particularly suited for ambitious youth and amateur teams. The quality of the football pitches is extraordinary."
Practical Information
Alicante Airport operates with many low-cost airlines so its easily accesible from many European regions. Also Valencia Airport  (63 km) is a valuable option.
Nearest airport is Alicante Airport (42 km).
Four natural grass football pitches.
Alicante and Benidorm can easily be reached by bus.