Hotel Albir Playa ****
The 4 star hotel Albir Playa is situated in the centre of Albir and only ten minutes away from the beach. The hotel consists of 202 rooms, an outdoor pool, Spa area and gym. The modern and spacious rooms are all equipped with Wifi, mini bar, Sat-TV and a terrace. There are also superior rooms, junior suites and suites available on request. One of the highlights is certainly the 1.800 m2 Spa area of the hotel which features a sauna, hydromassage pools as well as an ice bath.
Training Facilities
Our teams have access to the professional training center La Nucia and the football facilities of Benidorm. All natural grass pitches are well maintained and definitely suitable for professional teams. Both facilities are a 10 minutes drive away from the hotel.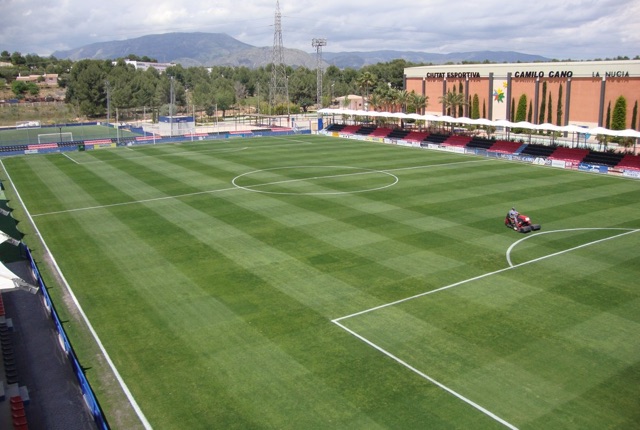 Included in package:
Free upgrade for coach and manager
Use of massage room, storage room & conference room
Laundry service
Internet/Wifi
Use of gym and indoor pool
Optional:
Training material kit
Team building activities
"The Albir Playa package offers both a top accommodation as well as great training facilities and is therefore particularly suitable for professional teams."
Practical Information
Alicante Airport operates with many low-cost airlines so its easily accesible from many European regions. Also Valencia Airport  (63 km) is a valuable option.
Nearest airport is Alicante Airport (42 km).
Four natural grass football pitches.
Alicante and Benidorm can easily be reached by bus.