Hotel Albir Gardens ***
The Albir Gardens Resort consists of 12 buildings with a large swimming pool in the middle of the resort. All rooms are apartments with a sleeping room, a living room and a kitchen unit. There is also an indoor pool and a well equipped gym. The hotel is very experienced with sports teams. 
The town is a 45 minute drive away from Alicante Airport while the hotel lies in the heart of Alfaz and is around 1,4 km from the beach.  There are also plenty of restaurants, bars and supermarkets in the area.
Training Facilities
The local training facilities offer all possible athletics sports and more:
• 400m running track with 6 lanes (Mondo 2010)
• High jump, long jump
• All throwing events
• Hurdles
• Swimming pool, multi-functional sports hall & gym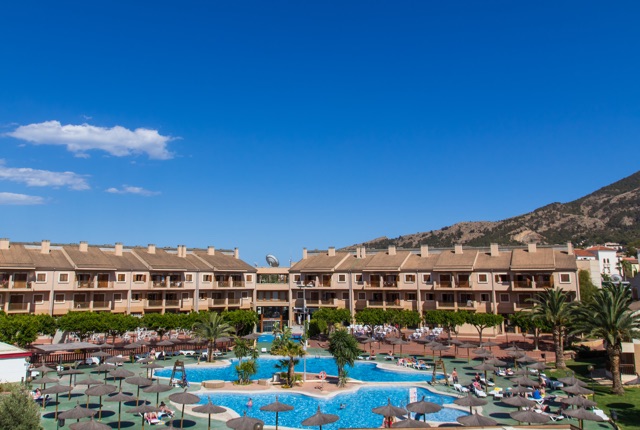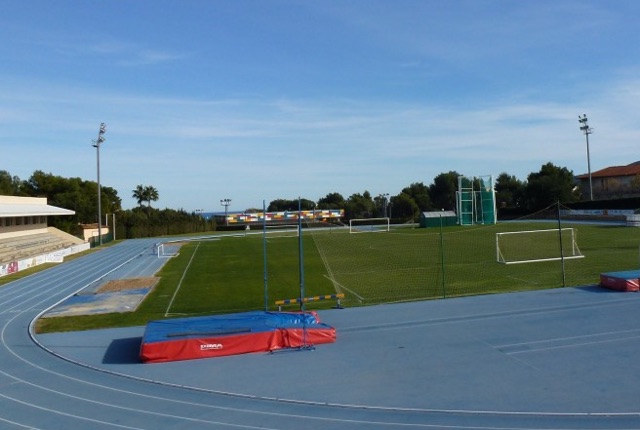 Included in package:
Use of massage room, storage room
Use of conference room
Internet/Wifi
Use of gym, spa and indoor pool
Optional:
Upgrades for coach or manager
Laundry service
Team building activities
Use of (foot)volleyball pitches
"This packages contains a very solid sports hotel with a modern sports facility, which is well known among athletes from all over Europe."
Practical Information
Alicante Airport operates with many low-cost airlines so its easily accesible from many European regions. Also Valencia Airport  (150 km) is a valuable option.
Nearest airport is Alicante Airport (42 km).
Athletics track is 10 minutes by bus. 
Alicante and Benidorm can easily be reached by bus.